WHY YOUR DÉCOR MISS SOMETHING WITHOUT A YELLOW OR GOLD RUG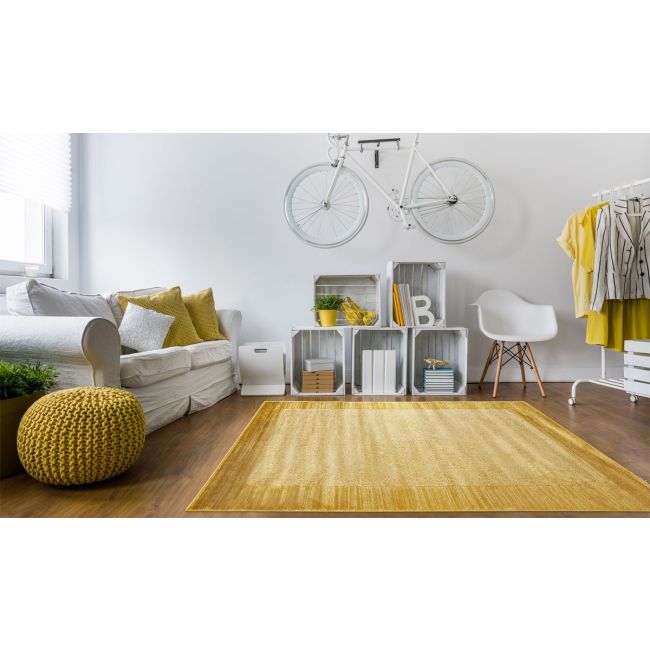 Suppose you are going for a party. Naturally you will try the best outfit and dress up in the most elegant way, but what if you forget to wear your shoes. Well that can be embarrassing. The same story applies with your room. Your room without a smartly chosen rug seems to be incomplete without the presence of rug. A rug placed rightly in the room escalates its beauty. If the rug is yellow or gold coloured, it can add character and personality to the room.
These rugs perfectly complement the floral printed sofa in case you have one in your drawing room. The yellow coloured rug also adds a vibrant atmosphere that matches with positive vibes. So, go ahead and buy a fun printed yellow or gold Rug to add luxury to your living spaces or favorite corner of the house. The moment you have used a yellow rug you have decided to go for a perfect solution for sound absorption. Interestingly you have added a style to your wood furnished home in case you have got a hardwood floor. One last thing we would like to add about a gold rug. A gold shaggy rug can make your room a cozy one. It is such as delight for winter season as you get a cover for your feet with this type of rug. Even if you are an admirer of simplicity a yellow rug will comfortably add to the charm you have always desired. You can also make your bedroom your oasis with a yellow or gold coloured rug. It is a great way to separate your spaces where you work from and where you can relax. Don't forget to do small updates such as making your bed daily and putting your lights on a dimmer. In these simple ways you can make your living spaces look peaceful and elegant. Don't forget to include a yellow rug for your interiors!